Prices and ordering
Commissioning a portrait
If you would like to commission a portrait or have any questions you can email me at basi@portraitsinpencil.co.uk or use the mailform and I will get back to you as soon as I can.
As a rough guide, I'd normally expect to complete your portrait within 2-4 weeks from receipt of your photograph(s) - but this will depend on my current workload.  At peak times such as Christmas I get very busy so it pays to plan ahead.
The photos you provide can be either digital or conventional. They need to be as clear, sharp and detailed as possible: getting a good likeness is dependent on being able to see the features clearly - especially the eyes (see my tips for choosing a photo)
Most of my commissions are single or double portraits - you can see pricing details below - but please do get in touch if you're looking for something different - I love doing larger groups and regularly draw landscapes, buildings and still lifes. Portraits are supplied unframed. Get in touch.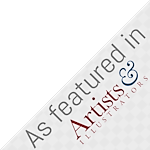 As featured in artists and illustrators magazine